UPVC Sliding Doors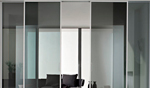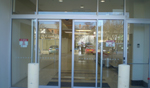 The sliding windows are very easy to operate because of its ride over mechanism. The sliding window is made of two or more than two sashes that slide horizontally. It moves to the right or left directions. We manufacture according to your requirement depending on the insulation, designs, size and wind loads.

The sliding door also works as the same mechanism, the ride over mechanism like the slider window works. It can be moved right to the left and left to the right directions. Length and width can be increased with the addition of sashes. Tracks remain dust free that makes motion smoother.

UPVC sliding doors are very durable that can be operated easily and comfortably. UPVC works on the ride over mechanism that helps slide the doors.

We manufacture sliding doors and windows of different colors and designs that suits to your needs and budget.